Last Sunday my steel band, the Panhandlers, played in the Pan New England Festival in Gorham, Maine. It was super fun. I had been told about the fantastic pan programs in Maine, and especially about the teen bands that we would hear. They did not disappoint. The kids sounded great, plus, they danced as each band played — 17 bands in all — filling the space with unbridled joy. And then there were the veteran bands such as Flash! In the Pans, from Blue Hill, who exceeded all expectations, with their tight engine room and challenging arrangements.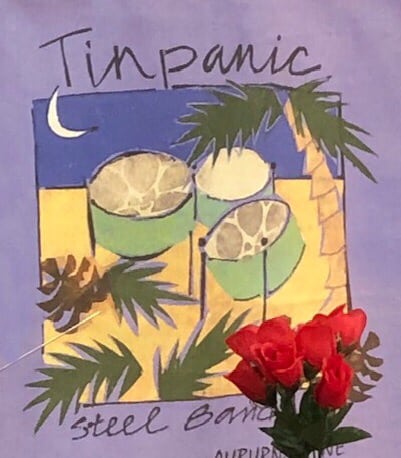 Surprisingly, the band I found most interesting was set up right next to the Panhandlers. Their arrangements were not flashy, and their technical prowess was not showy. But there was something compelling about their sound. They were called Vintage Steel, and they all looked to be retired professionals. As Vintage Steel performed, a sense of pride shone through. The focus and heart that each member brought to the band added up to an incredible sense of accomplishment, and it was clear that they appreciated the opportunity to make music together. It was wonderful to hear.
"… maintaining strong cognitive skills is a high priority as [people] age, and learning an instrument is a great way to work on memory, concentration and coordination." – Meredith Hamons, founder and clinical director of North Austin Music Therapy
There are many great reasons to study music, at any age. Over the years, I've had countless people tell me they wish they had had the chance to play an instrument growing up. The good news is, it's never too late. Especially with an instrument such as the steel drum, which is easy to play. Check out this article from Capital Senior Living, to learn about some of the benefits of taking up a musical instrument during retirement. And then consider a week long class with Calypso!